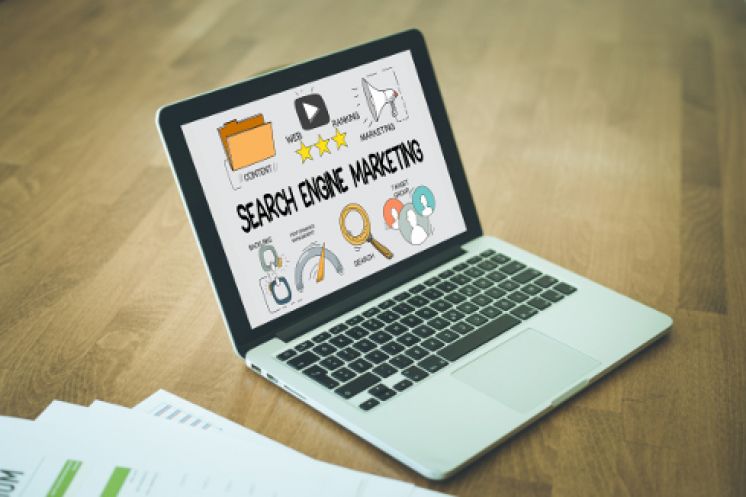 SEO vs PPC
SEO vs PPC: The Difference Explained
With the new digital age upon us, search engine optimization is as vital as ever. From social media integration to mobile optimization, professional SEO services are designed to help ensure brand validity and higher visibility across Google and the Web. As part of any online search engine marketing or advertising campaign, clients need strong content that effectively attracts and engages new customers. Similarly, captivating and compelling website content must also be easy to scan and digest. This keeps visitors on pages longer – resulting in higher conversion rates and stronger leads and sales. As a form of SEO marketing, Pay per Click Management services can also secure recurring web traffic and business. There are, however, subtle differences between PPC and overall SEO services.
What exactly is Pay Per Click Advertising?
Pay per click (PPC) advertising utilizes strategically placed banners on websites, blogs, and especially social media pages. When these banners are clicked, brands are able to generate leads, revenue, and profit. PPC clicks also increase page rankings and ratings across Google, which can help ensure brand validity and overall awareness. Like business ads and promotional videos, PPC is designed to help brands with the following:
· Extending brand reach – PPC management can increase traffic to websites, blogs, and social media pages. This results in greater brand exposure, along with higher visibility that makes any brand a leader in their respective industry, sector or niche.
· Target Core Traffic – Unlike organic SEO, PPC advertisements can be launched faster and truly targets traffic. This brings qualified leads to your site or online venue.
· Strategic Keyword and Ad Placement – Clients can easily assign different ad copies that include strategic and specific keywords. This increases the quality of the website traffic and leads received – and PPC ads can even be scheduled to run during the best sales periods in geo-specific locations.
· Keyword and Marketing Campaign Testing – PPC is the perfect way to test keyword and copy strength across the board. In fact, clients can launch multiple PPC ads to determine which ones offer the best leads, traffic, and highest conversion rates for their brands.
· Maximize ROI – The only time a client pays for PPC is when an ad is clicked (either in-bound or outbound). This means it is easier to manage cost structures, along with tracking conversions and determining overall return on marketing investments (ROI). Clients can also determine how well PPC runs against other traditional SEO marketing and online advertising techniques.
Differences between PPC and General SEO Services
There seems to more flexibility when it comes to PPC marketing and management. For example: social media profiles are pretty much relegated to social media marketing and pages. PPC on the other hand – can easily be integrated into any website, blog, or social media site. While considered a form of SEO, PPC can literally be an entirely separate marketing entity – concentrating purely on securing clicks via outbound or inbound likes. Like the names suggest, outbound links are essentially banners placed on websites – that when clicked – go to related pages or online stores. Inbound links are placed on social media pages, blogs, and other venues – that when clicked – lead back to your specific site or page. The key to PPC, however, is to secure optimal placement on search engines – namely Google. While it can take some time to build a strong and recurring audience or clientele, PPC has been proven to help companies increase revenue and build stronger awareness across the Internet.
Traditional and New SEO Services
The new digital age has seen a number of changes and enhancements in SEO and search engine marketing. No longer is SEO simply relegated to strategically placed keywords on sites – hoping to drive sales and web traffic. Today's SEO is a comprehensive and cohesive platform with a myriad of marketing tools and techniques. The following are designed to increase overall visibility on Google, while meeting all White Hat techniques and criteria:
Social Media Integration
No marketing campaign is ever complete without social media integration. From Facebook to Twitter, there are now over a million global companies with pages on these platforms and networks. The main essence of social media is to instantaneously generate a lasting "buzz" about your products and services. This is done via strong social media profiles that help extend your brand's reach and message across the Web. The addition of daily posts, promotional videos, and other techniques help foster "likes" by followers, while targeting new customers and clients as well. Companies are then able to market their services to core, niche or mass audiences – while establishing brand awareness and visibility to secure higher page rankings on Google.
Mobile Marketing
Google is the world's largest and most popular search engine. As part of its recent updates and changes to algorithms, all sites must now be optimized for mobile readiness. This allows your pages, blogs, and sites to be accessed via wireless, remote and digital devices. This results in higher visibility on local search results, along with all mobile and wireless platforms. Other benefits of mobile integration in SEO campaigns include but are not limited to:
· Responsive web design – the ability for sites to reshuffle content when accessed by mobile devices. This is imperative in meeting all Google mobile media requirements and criteria.
· Industry-specific and relevant content – mobile content must be industry-specific and high quality in nature. This can procure stronger leads, while propelling brands to new heights in their industries.
· Geo-specific mobilization – mobile content can easily be streamlined and centralized to reflect all current and burgeoning SEO trends. In fact, companies can tailor content to target geo-specific audiences that utilize mobile devices to access information while on the go.
Long gone are the days of traditional desktops and conventional laptops for information access. Today's potential clients and customers want to access information while on the go. As imperative as it is to have a strong social media presence – it is equally important to secure a strong mobile presence. With over 67% of global companies now with mobile sites, it is essential for new and existing brands to optimize all their sites for mobile friendliness.
Content-Based Marketing
Content still plays a pivotal part in establishing brand professionalism and notoriety. However, long gone are the days of lengthy content that would take forever to load and access. Today's content must be precise, concise, and designed to captivate and compel mass audiences. This includes web content, which can still include strategic keywords for linking purposes. All web content should also entail visible social media links, along with at least one promotional video for brand marketing purposes. With years of extensive industry experience, local SEO companies have the tools and experience to create high-quality content that meets or exceeds Google's latest updates. This includes but is not limited to:
· Blogging – daily or weekly blogs are industry relevant and can procure greater leads and recurring clientele. Content will always be engaging, fresh, and reflective of the current SEO and marketing trends.
· Social media profiles – strong social media profiles can truly attract visitors and potential customers to any site, blog, or online venue. SEO content specialists can easily create profiles that help your business become competitively viable.
· Website and mobile content – content that is easy to scan, digest and straight to the point. Website and mobile content will include keywords and links.
For more information on SEO and PPC marketing, simply contact your local SEO agency and get the services you deserve.