eComp Marketing provides high-caliber SEO and Digital Marketing Services to clients worldwide with a local presence in Hancock, Michigan.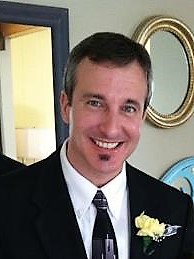 eComp Marketing LLC was formed in 2007 by Owner Terry Pierce and is currently based out of Hancock, MI USA. The business currently serves a wide range of local, national, and international clients in a variety of niches including Finance & Credit, Real Estate, Vacation & Travel, Legal, Medical, and more.
Terry and the rest of his team are very active in the digital marketing community and hold several SEO and Internet Marketing certifications. eComp Marketing is a Better Business Bureau (BBB) accredited business with a current A+ rating and is also a member of the Keweenaw Chamber of Commerce. With over 19 years of both personal and professional online marketing experience, Terry and his team have been involved in nearly all aspects of the Internet business management process from development and launch to marketing and optimization.
With eComp Marketing, you are not just a number! They are an honest, ethical team that is always on the lookout for their customer's best interest and are ready to put their years of knowledge & experience to work for you!
Contact Us Now to Get Your Campaign Running:
Get Started
Below are Some eComp Marketing SEO Client Testimonials:
"As a small business owner in a global economy our backs are against a very large wall and with the internet you have millions and millions of web sites. Getting noticed has been increasingly harder and harder over the last 3-5 years. With that said, eComp has been incredibly instrumental in our recent success. eComp Marketing has taken our web sites from the 10th-15th page to the Top page in almost all of our targeted keywords. I, as the owner of Hoosier Crane and our subsidiary web sites, would like to personally thank you and your company for the professionalism and expertise that you have given us over the last year and a half. Anyone that wants to be a top tiered presence on the internet should most definitely use eComp for outstanding results. You have my highest recommendations to anyone that asks. Thank you."
Tom Schmidt ~ Hoosier Crane

"My site has only been online now 15 months. My last site, was all about pay-per-click. This time around I didn't have the money to spend and I didn't want to spend it on that. I wanted to show up organically.
I shopped around till I came across isellpagerank.com. Their advertising made sense to me. Permanent links and not having to constantly watch the spending on the ppc sold me.
I have been using these guys for less than a year and my page rank is a 3 and I am on the first page if not the top for terms that apply to my business. Disney timeshare promotion, Disney World timeshare promotion, Orlando timeshare promotions. I have great placing on all 3 of the top search engines.
I will be using these guys for years to come. I now want to also begin showing up for non-timeshare terms and trust them to help to achieve that goal."
Jeff Collins ~ Orlando Vacations
"I used eComp Marketing in February for a site I had in mind to directly compete with one of my competitors. It was just one-way links but I liked their presentation so I decided to give them a try. Well here it is four months later and the results are staggering. My site went from new to PR3, has many Google page 1 results, and many Yahoo #1 positions for my keywords. I am definitely going to recommend eComp Marketing to my close associates. Thanks!"
Karl ~ Dating Guide
"I started my photography business a few years ago and the hardest part was to get new customers and to get my name out to the community. Advertising is very expensive and without getting my name out to the community, there is little income and little way to get the advertising dollars. Luckily I was smart enough to put my trust into advertising on the internet and I am reaping the benefits.
Search Engine Optimization services are hard to comprehend for many of us. We can't see the immediate results of where our dollar is being spent so it is a bit scary — maybe a good comparison would be a person's IRA or retirement account. The slow but steady SEO path worked great for me! I determined the maximum amount of money I could afford and signed up for the recurring seo packages. It did not take long until I could tell that customers were getting me on their search results. My phone was ringing!
Then I had some extra money so I added the Pay Per Click service and had my keywords optimized for my local community. My business picked up two fold then.
Thank you so much for your services. I am thrilled with how my business is growing thanks to my site rankings and my pay per click advertising!"
Angie ~ Creatively Yours Photography