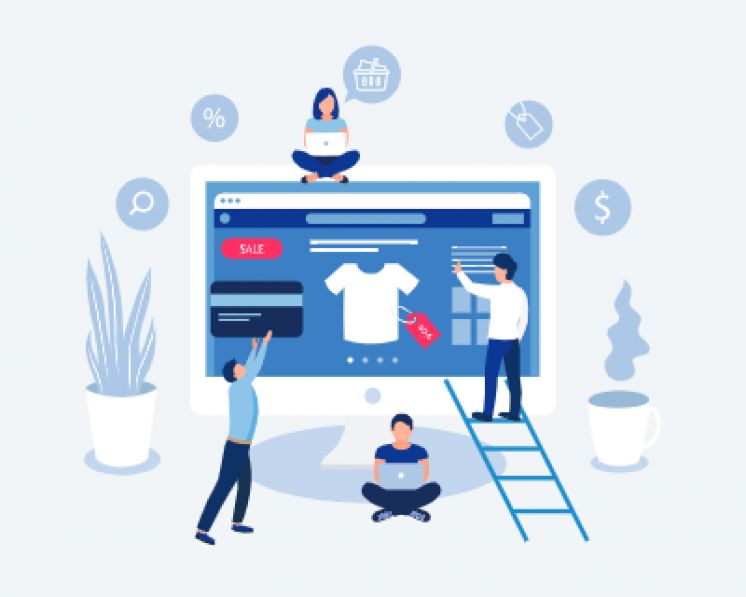 A Beginner Guide to Link Building for e-Commerce Websites
If you are running an eCommerce project and going to build some links to it, this beginner-friendly guide will point you some directions, explain basic terms, and inform you about the don'ts of the long complicated SEO game.
What Is Link Building & Why Should You Do It for Your eCommerce Business
Let's start with simple things.
The process of acquiring hyperlinks from other resources pointing at your e-shop is called link building. Links help users navigate over the web (between the web pages.) Links are used by Google bots, and all sorts of crawlers to crawl the web. They use links between the pages of your e-store for navigation and crawl the links between entire websites.
Why is it important to build links to your eCommerce site? Because Google uses links as a ranking factor. So, you need to have them if you are ambitious enough to dominate the SERP. Google calculates the number of links pointing to a website, measures their quality and uses this data in combination with the overall ranking algorithm. Backlinks become powerful signals for Google. Analyzing them, search engines determine the quality of a web page.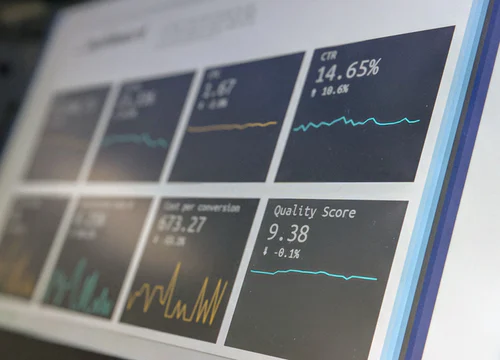 Followed VS Nofollowed Links
When you start to build links, you will get to know that some of the backlinks you obtain have "nofollow" attributes.
It looks like this: <a href="/http://www.example.com" rel="nofollow">Example</a>
The users that click those nofollowed links don't notice any difference. However, the difference for Google is huge. Liks with a "nofollow" attribute get no page rank from Google, so they don't pass it to the target URL accordingly.
As a rule, links from the following pages are nofollowed. It's a kind of protection measure when a website owner/administrator can't guarantee the quality of all links users drop on their resources.
Posts on forums
Comments at guest books
Editable Wikipedia pages
Yahoo! Answers
Signatures to guest posts
Takeaway: when building links, you should strive to earn followed links as they are counted by Google.
What are Quality Backlinks
Speaking about quality backlinks, a healthy backlink profile indicates to search engines that your eCommerce website is earning backlinks and brand authority legitimately. Link building is similar to lifestyle. You know that you shouldn't lie, cheat, or steal. Apply the same principles to your marketing strategies. To create a healthy backlink profile you need to earn honest links using good, old-fashioned methods and hard work.
Links to your eCommerce site should be earned or editorially placed. What are editorial links? Those are backlinks that are added naturally by web pages and websites that want to link to your online store. If you are running the best, the most interesting web resource that is selling quality products, website owners will naturally link to it.

Links that are earned naturally don't require any special action from you. The only thing you need to do is generate top-notch content and to create awareness about it.

Links pointing at your e-store should be relevant and come from the topically similar web resources. For example, if you sell software for coworking spaces, a link from a gardening magazine will be considered irrelevant. Moreover, if you have a lot of irrelevant backlinks, they send confusing signals to search engines. It becomes difficult for bots to figure out what your web page is about.
Your anchor text should be thought out as well. You need something descriptive and relevant, not spammy. Anchor text helps Google grasp the topic of your web page. If dozens of links pointing at your web page include a variation of a word or phrase telling what you sell there, the page is likely to rank high for those queries. However, if you don't apply common sense to your anchor text and just use the same wording everywhere, this may work as an indicator of SERP results manipulation.

The best advice to get the most advantage from your backlinks and anchor text is to use professional tools like Linkio to tailor your message.

You should never build links with the only purpose to rank high on Google. What if Google is out of operation in the future? The essence of the link building strategy is earning links that will bring qualified traffic to your website. Plus, when your links are on relevant websites they bring value to the audience. People follow the link and get more info on the topic they are interested in or buy a product they have just learned about.
Shady Tactics to Keep Away from When Building Links to Your eCommerce Website
What are the characteristics of a spammy link profile? The majority of links it includes are unnatural, sneaky, or low-quality in some other ways. When you are studying link building tactics, link exchange or buying links may seem like an easy way to go. I advise you not to mess with these shady tactics as if you get caught by Google, this will ruin all your previous efforts. Spammy resources get penalized by Google, so you'd better resist the temptation.
Purchased links put your eCommerce website in a risky zone. Google and Bing never stop searching the ways to discount the impact of paid links in the organic search results. Of course, a search engine doesn't know whether you paid for the link or not. They have their own clues to detect the patterns of indicating cheating and foul play. Both the buyer and the seller will get severe penalties and huge rankings drop if Google reveals the truth. If you don't pay money but exchange goods or services to get a backlink, this is also qualified as a link purchase.
I am sure you get messages offering link exchange or reciprocal linking every day. They say "I linked to you, would you link to me?" Well, actually you can link to partners you work with, to your affiliates and they can surely link to you. However, it is not recommended to do it at scale. Mass link exchange with unaffiliated websites can result in penalties. According to Google's quality guidelines, excessive link exchange and similar partner programs established exclusively for the sake of cross-linking may cause penalties.
Don't place links to your eCommerce website on low-quality directories. This is a popular manipulation source. There are lots of directories ready to put your e-shop on the list if you pay for this placement. You can easily detect a low-quality directory as they look similar - websites with large lists of resources and their descriptions.
Conclusion
Well, I guess it's time to roll-up this entry-level guide in order not to make it overcomplicated. You have learned a lot of useful things about link building for eCommerce websites - what is link building, why do you need it, what types of links can bring the utmost benefit to your online store, what is a healthy link profile and what link building mistakes to avoid.
I would also like to mention that most of the link building methods are closely related to building your eCommerce brand. While building links to your e-shop, you will increase awareness of your brand, identify the topics where you are an authority, and demonstrate the products or services you offer.
Do you know your target audience? Does the audience know you? Do you have some valuable content to share? Go ahead, show your content to your audience! And don't forget to share the same not only in the email outreach but on social networks. If the info is really worthy, you will considerably expand your reach.